Hear below from Lauren, Account Manager at TopScore giving her top tips for candidates taking part in a virtual assessment centre.
✅  Tip 1 – Do not fear the technology!
✅  Tip 2 – Research the platform as well as the company
✅  Tip 3 – Be yourself and enjoy!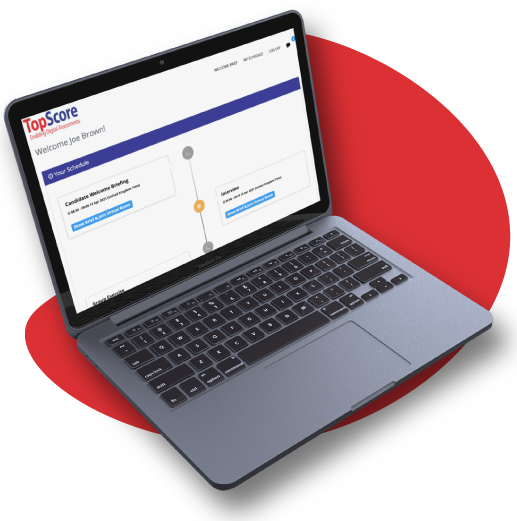 If you would like to learn more and prepare for a virtual assessmnet centre, please check out our Candidate Preparation Hub
If you would like to see how our platform could work for your organisation please Request a Demo