Why Companies are favouring Virtual Assessment Centres and why it's time to say goodbye to the (not so trusty) paper. 
Considering a digital platform to run Virtual Assessment Centres? click here!
For centuries, businesses have been using paper to communicate. Whether that be for their internal communications, recruitment, schedules, reports or guides (and whatever else). And believe it or not, many companies are still running a paper-based business, which we find pretty remarkable given the amount of digital alternatives there are now available. 
In an increasingly digitally connected world, everyone in your business and external to your business will expect speed, efficiency and convenience. That's just the way the working world is going. Most people are becoming more and more impatient due to the amount of on-demand technology we're getting ourselves used to. Let's face it, most things can be done within 3 clicks of a button.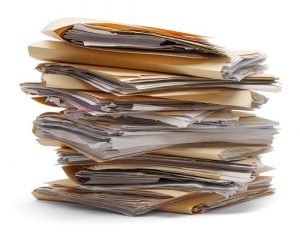 Keeping your business in the paper-based stone age can massively damage your reputation, which is one brand perspective that's seriously hard to win back. Paper-based assessment centres (or businesses in general) mean slower processes, more admin resources, less engagement and a higher risk of inaccuracy… which could result in losing documents, handwriting not being correctly read, and incomplete paperwork.
Your reputation means everything. It's how people perceive you. And believe us when we say in this day and age, a bad reputation will be shared more than a good one. The viral power that social media has, means people are able to tear down a company's reputation within minutes.
When companies like Fidelity International, a world class provider of investment solutions and retirement expertise are on board with Paperless Assessment Centres, you know that we're not just blowing our own trumpet.

Like many companies, Fidelity faced lots of admin duties during their recruitment process and assessment centre days, which resulted in delays in processing relevant paperwork.
Sounding familiar? 
TopScore provided the technology that enabled Fidelity to conduct paperless assessment centres. Like all of our clients, we ensured that we branded their dashboard. All screens, reports, emails and web URL was customised for the candidates. Not only that, but as Fidelity are strong advocates of strengths-based assessments. We configured the platform to accomodate a strengths-based framework, something that is beneficial to any business wanting to identify engagement and capability. These are excellent predictors of future performance and really help to spot the potential in candidates.
Brian Sinclair (Early Careers Talent Acquisition Manager UK & Ireland) says… "Using TopScore at our Assessment centres delivered a more efficient process for our recruitment team, a better candidate experience and some excellent feedback from our assessors & hiring managers.  A very worthwhile investment – one I'd highly recommend to other recruiters."
 A Virtual Assessment Centre can offer you a whole host of benefits, such as… 
Reducing your admin tasks before and on the assessment centre day (giving you extra time to focus on the candidates)
Extra time to focus on the things that actually matter on assessment day
Improve the overall candidate and assessor experience on the day of the assessment
You'll be able to make quality hiring decisions quicker, on an unbiased basis
Customise assessments based on the candidate to be able to make accurate hiring decisions
Keeping personal data secure, in line with GDPR
Ensure that data remains 100% reliable between transfers and handling
Want to explore how you can make your assessment centre paperless to improve your recruitment process? Get in touch with us here for a demo.
For more information on Virtual Assessment Centres click here!