"You never get a second chance to make a first impression" was the tagline for a Head & Shoulders shampoo ad campaign in the 1980s. And guess what, it works both ways in the recruitment process. Let us shed some light on why you need to get your digital assessment centres up to date to engage a higher level of talent. 

Considering a digital platform to run Virtual Assessment Centres? click here!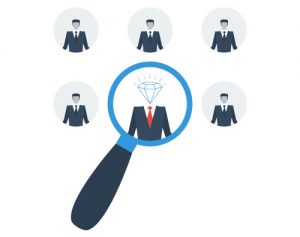 Candidate experience takes the stage
The war for talent is on, and hiring the best talent on the market is critical to driving business success. It's never been more important for companies to adopt effective candidate assessment strategies to help them identify the right people for the right job.
Recently, more and more technology has been created to increase the overall effectiveness and efficiency of the recruitment process, but where does that leave the assessment centre? For example, why are companies still handling paper and spreadsheets, when there are so many reasons not to? 
Digital Assessment Centres help companies to provide their candidates an enjoyable and consistent recruiting and selection experience, amongst many other benefits. Most importantly, if you're hiring graduates, you should be focused on how they can best engage with you, and how they perform best during assessments. As a generation who have grown up with technology, don't you think that the whole 'paper experience' could make your company feel a bit stale to a younger generation and ultimately put them off? We do. Even more so if you're competing against other companies who have more up-to-date processes and technology. 
Who would you choose?
Think of it this way, and put yourself in your candidates shoes. Company A, your competitor, has a paperless assessment centre, where candidates can experience amazing digital features like: 
Accessing an individual schedule of activities for the day which updates in realtime
Easily accessible assessment information, without any confusion
Being able to submit typed work for allocated assessors 
Fully immersing themselves into the brand, with a fully client branded portal
Instantly available detailed and insightful feedback reports
And so much more. The candidates will be 100% immersed in the digital experience, forgetting that paper ever even existed. Then take Company B, your company, with no digital assessment centre, and paper and pens up to your eyeballs. No branding, no 'quick flashy-looking feedback reports', no cool and quirky apps. Loads of room for human error and confusion. Old, clunky and way out of fashion. Totally not cool for grads or apprentices.. 
C'mon, it's a no-brainer which experience they're going to prefer! 
Many leading UK employers across all sectors run graduate and apprenticeship schemes or hire for these roles. Prospects.AC.UK discussed how "many of the UK's biggest retailers – including Boots, Next, John Lewis and Marks & Spencer – offer retail graduate schemes to train staff in a range of customer-facing and head office roles." They also went on to talk about Amazon UK, stating "Amazon UK employs 19,000 people across the country in a variety of specialisms, from corporate and operations, through to science and technology careers, so there's likely to be an Amazon graduate scheme for everyone." With such fierce competition to hire the very best graduate talent, you can be sure that candidates aren't only engaged in your selection process and attending your assessment centre only. That's another crucial reason to be at the top of your assessment centre game, to ensure you don't lose talent to other major companies. Really, in the current digital age, how inspired will your candidates be if they see 1000s of pieces of paper flying around the assessment centre?
Get in Touch
Do you feel left behind, and have a recruitment campaign coming up that you want to prepare for? Need to get on top of your paperless assessment centre? Shoot us over a message on our live chat in the bottom right hand corner of the screen. We'll be happy to answer any questions you might have.
For information on Virtual Assessment Centres click here!