Industry specifics aside, the UK takes on average 48 days to make a successful hire. Hiring is complex, and making a quick change to your hiring process to save time could be detrimental. Although the temptation to slash your average 'time to fill' number and making your hiring process shorter is appealing, doing it the wrong way can also be costly. We want to show you exactly how adopting paperless assessment centres could save you time and money, along with getting better results from your recruitment process.
Considering a digital platform to run a Virtual Assessment Centre? click here!
According to The REC, UK businesses are failing to hire the right person for two out of five roles despite the significant financial costs of making mistakes and a poor hire at mid-manager level with a salary of £42,000 can cost a business more than £132,000. REC chief executive Kevin Green says: "Getting recruitment right is even more important during a time of economic uncertainty because businesses need to ensure they're not wasting money. Our calculations show that UK businesses are wasting billions every year because of the volume of hiring mistakes being made." 

Not only do paperless and digital assessment centres offer a speedy process, but there are a whole host of benefits of making your assessment centre digital. Begin to make your hiring decisions faster and more precise than ever before with paperless assessment centres.
Paperless Assessment Centres Improve Candidate Experience
Did you know that individuals who experience a bad interaction are 50% more likely to share it on social?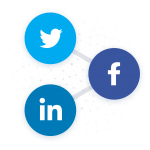 Businesses need to understand the power of social media and the role that it can play during the recruitment process. By 2020, almost 75% of the global population will be connected by mobile, and that means there's no room for creating a negative impact on your candidates. Regardless of whether you create a positive or negative experience for your candidates, it's likely that they're going to share it, and the impact that can have on businesses is bigger than ever before. Candidates can share their experiences with people all over the world with a simple click! Negative experiences can directly impact your ability to attract your 'ideal candidate', and with the fight for talent being at an all time high, there's no room for negativity. 
It also goes without saying that for a candidate experiencing an assessment day, it can be quite nerve-wracking. It's not an easy experience, even more so if you're not offering a clear process and smooth experience. It's safe to say you won't be getting the best performance out of your candidates, therefore, not only do you not get an accurate performance reading of your candidates, but you're also leaving them with a poor experience. Overall, it's a lose-lose situation.  
With paperless assessment centres, you can inspire and engage candidates with innovative technology, with candidates being able to navigate their way through the assessment centre, seeing the relevant content, and producing written output where applicable. It also includes real-time candidate and assessor performance data and actionable reports. 
Paperless Assessment Centres Deliver Accurate Readings
With technology, there's no such thing as an unconscious bias, or any bias at all. An accurate reading eliminates any bias, and you'll have a completely non-judgemental, highly accurate reading for the best candidate, regardless of gender, race, ethnicity or age. 
Not only that, but without technology automation, how can we be sure that human error hasn't taken place? Paperless assessment centres ensure data transfer from one source to another remains completely reliable and accurate due to technology automation.
Paperless Assessment Centres Save Time & Money 
Setting up and running an assessment centre can be an extremely painstaking and laborious task, with employers investing a lot of money making sure that the assessment day runs smoothly. Spending costs can add up pretty quickly when you have to spend time and money on…
Printing, processing, disseminating, collating, shredding and photocopying paper before and after each assessment centre.
Making manual timetable changes and informing the relevant assessors/candidates, which inevitably happens at each assessment centre.
Physically storing the paper after each assessment centre, wasting time searching for and making sense of handwritten notes when reviewing or providing candidate feedback.
Pulling together reports for possible candidate Subject Access Requests.
Courier costs if you need to transport paper to and from different site locations.
Making changes to exercise content and needing to re-print and disseminate the materials.
With paperless assessment centres less time and fewer days will be required from staff, effortlessly saving your business money. Wouldn't it be better to manage digital assessment centres at the click of a few buttons?
Paperless Assessments Centres Provide Improved Metrics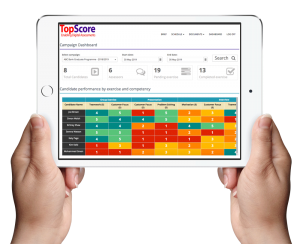 Avoiding human error and providing accurate metrics for decision-making and feedback is absolutely crucial to run a successful assessment centre. Paperless assessment centres deliver invaluable, consistent and reliable data over time, meaning your recruitment campaigns are more data-driven and accurate than ever. 
Not only that, but with paperless assessments centres having the ability to track and provide on the day progress, generating instant numerical and candidate feedback reports, everyone saves time and knows where they stand instantly. Something we all appreciate in the modern world. Isn't it easier for you wash-up matrix to update in real-time and be instantly available?
Paperless Assessment Centres keep your business GDPR Compliant
We know that you might be tired of the word 'GDPR' by now, most of us are… However, making sure that your business is GDPR compliant during any recruitment campaign should be a top priority.
Personal information is being handled, and again with the chance of human error taking play and information getting lost, you could be facing a compliance nightmare. With digital assessment centres, you won't even have to worry about whether candidate data is kept private, because the secure TopScore platform does it for you. How secure and GDPR compliant will you be if assessment centre data is kept and being tossed around on 1000s of pieces of paper?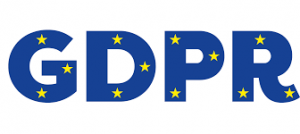 Improve your overall candidate experience and talent brand by adopting a paperless assessment centres platform. Head over to our live chat box on the bottom right and ask us any questions you might have! 
For more information on Virtual Assessment Centres click here!