Considering a digital platform to run Virtual Assessment Centres? Click here!
More than ever, candidates have a say in whether your employer branding is going to be a success and they're able to damage your reputation pretty damn quickly. That's why it's super important to make sure your employer branding is spot on, your recruitment process is seamless, and you surpass every expectation the candidate has of your business. If someone expresses enough interest to want to work with your brand, the worst thing that you can do is suddenly change the message of your branding when candidates attend your assessment centre. 
Your entire recruitment process must effectively reflect who you are, and what you stand for.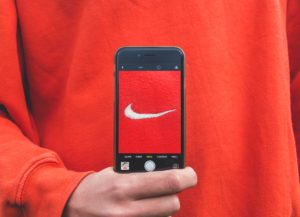 What do you think of when you think of the word "branding"? Branding is more than just a logo and colour pallete. The presentation of your recruitment process from initial job application to any innovative extras can make a huge difference in how candidates view your brand, and whether they want to work for you. 
Employer branding put to one side… 
Consistency in assessment centres is important to ensure that every candidate has the same experience, and every candidate has been treated fairly.
Any experience of an individual feeling at a disadvantage in relation to another candidate is going to put them on the back foot, and not give a fair analysis of the candidate. 
Where you should be making sure that your Assessment Centre is consistent
Performance indicators
Consistency in the communication of the performance indicators that are required from each candidate is extremely important to ensure that candidates know exactly what the role entails, and what is expected from them. Having clear and consistent guidelines of the key performance indicators means that candidates will know the expectations of the company, and the level that they need to perform at to be a successful candidate. 
Recruitment exercises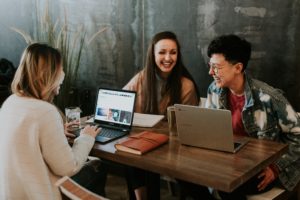 During your assessment centre, you may put on different exercises for your candidates. Ensuring that the candidates have the right level of difficulty for the exercise, matching to the role that they are applying for is essential in keeping your candidate fully engaged and interested. 
Treatment of candidates 
It's essential that the candidates who attend your assessment centre are all presented with the same experience from staff. The experience that they get should also be fully reflective of the brand. A de-brief to each of your assessors on how they should be communicating with candidates on the day is essential to ensure smooth consistency between assessors and candidates. It also goes without saying that all assessors should treat every single candidate fairly throughout the assessment process (and beyond). 
Reporting 
Any reports that get delivered to your candidates throughout the process should all follow consistent guidelines, so that they're clear and straight-forward to the candidate. 
Manage consistency using The 5 P's
People – Ensuring that assessors, managers, and other staff associated with the assessment process are all aware of the process. 
Process – How assessments are planned, conducted and reviewed should be consistent and in line with one another.
Products – Items used in planning, conducting and reviewing assessments (assessor manuals, assessment tools, assessment guides, CPD resources, piloting resources, etc.) should all follow the same guidelines. 
Perspective – Ensure that the assessment process addresses the requirements and expectations of industry and employers. 
Policy – The stated intention about how the assessment process will be managed and implemented (purpose, address the needs of stakeholders, key people, structures, procedures and products). 
Using a technology platform to conduct assessments is not only more efficient in terms of reducing the administrative paper and spreadsheet burden, it also ensures all parties involved in the assessment centre follow a consistent approach in terms of seeing the relevant information and following the same objective assessment and evaluation process. Please get in touch with us to explore this more.
For information on Virtual Assessment Centres click here!