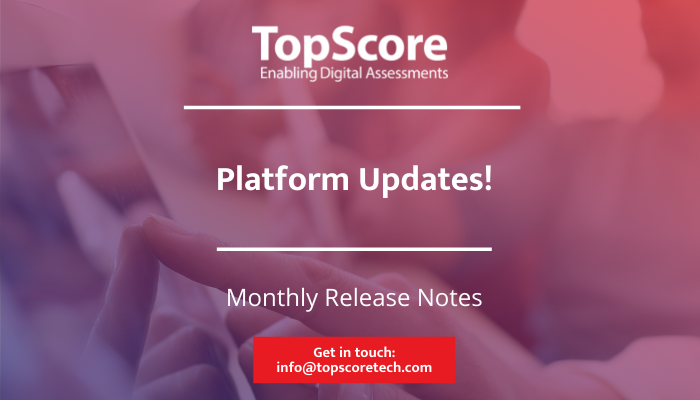 As a technology company, we are constantly (daily) working on ways to make our platform for virtual assessment centres & interviews even better. We release updates to functionality and UI on almost a weekly basis to our client portals, based on client feedback and items on our road map.
For our clients, we send a monthly "Release Note" to keep everyone updated with the key enhancements and updates.
✅  If you would like to see our Release Notes for the recent months, please send us an email to info@topscoretech.com
✅  If you would like to see a full demonstration, please email or "Request a Demo"
Please do get in touch to see our latest platform updates, we'd love to hear from you. 
#ReleaseNotes #Innovation #VirtualAssessmentCentre #DigitalAssessmentCentre #BlendedVolumeHiring #TheLeadingPlatform