Read what Anna Kamionka, European Recruiter at Mitsubishi Chemical had to say about using the TopScore platform to revolutionise their assessment centre process.
1. Why did you choose to partner with TopScore?
We wanted to use one dedicated recruitment platform that would be user-friendly. It was very convenient to have all assessment centre materials, interview links and scoring option in one place.
2. How did you find the transition from traditional face‐to‐face assessment to virtual assessment?
It is a second year in a row that we have done the assessment centre virtually. There are less social interactions in the digital environment that would naturally occur in a traditional face-to-face scenario such as going out for a meal/small talk between interviews and we certainly miss that element. However, everything can be done virtually and we have managed to organize even more challenging group exercises via the platform. In a way, it is much easier to organize a virtual event than a traditional face-to-face one. It is environmentally friendly i.e. paperless and there is no need for international travel. Considering that we have candidates and assessors from different parts of Europe, this certainly saves our time and valuable resources and embraces our KAITEKI philosophy (sustainable well-being of our planet and society). We have managed to hire some brilliant graduates in both years and would highly recommend a virtual event.
3. What feedback have you had from assessors and candidates?
The overall feedback was very positive. You never know how it is all going to work out in a virtual environment but it all worked brilliantly. Being a facilitator and administrator in the assessment centre I expected few things to go wrong but that was clearly not the case and our account manager was very supportive with changes needed, even at short notice.
4. What are the key benefits of running digital‐based assessment centres or interviews on one platform?
For me personally it is mostly about simplicity. It is so refreshing to do everything in one place. Everybody logs in to the platform and can see their own individual schedule and all materials (interview questions, CVs, exercise descriptions etc). Assessors score candidates on the platform and see the overall results instantly. It saved us also a lot of administration efforts such as sending interview links, CVs etc. We are a modern company embracing technological innovation and your platform is very well-designed.
5. What are your longer terms plans for assessment centres?
I think that we might do a mixed approach. Some assessment centres work great in person. Our future engineers in the UK for example will work in one of our North East of England sites and it is nice to give them the opportunity to actually see the production site and to meet other graduates, senior engineers and leaders in a variety of settings. Evening meal is a nice opportunity to interact with everyone in a more relaxed atmosphere. The rotational European graduate programme, on the other hand, includes several of the Mitsubishi Chemical group companies. With so many possible placement locations and candidates and assessors living in various countries, I can foresee the platform being used for future events.
𝐂𝐮𝐬𝐭𝐨𝐦𝐞𝐫 𝐈𝐧𝐬𝐢𝐠𝐡𝐭 𝐒𝐞𝐫𝐢𝐞𝐬: 𝐄𝐩𝐢𝐬𝐨𝐝𝐞 8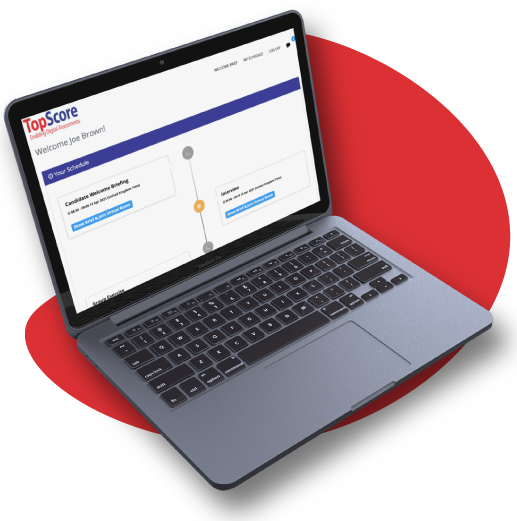 If you would like to see how our platform could work for your organisation please Request a Demo
To see other Customer Insight interviews, click here