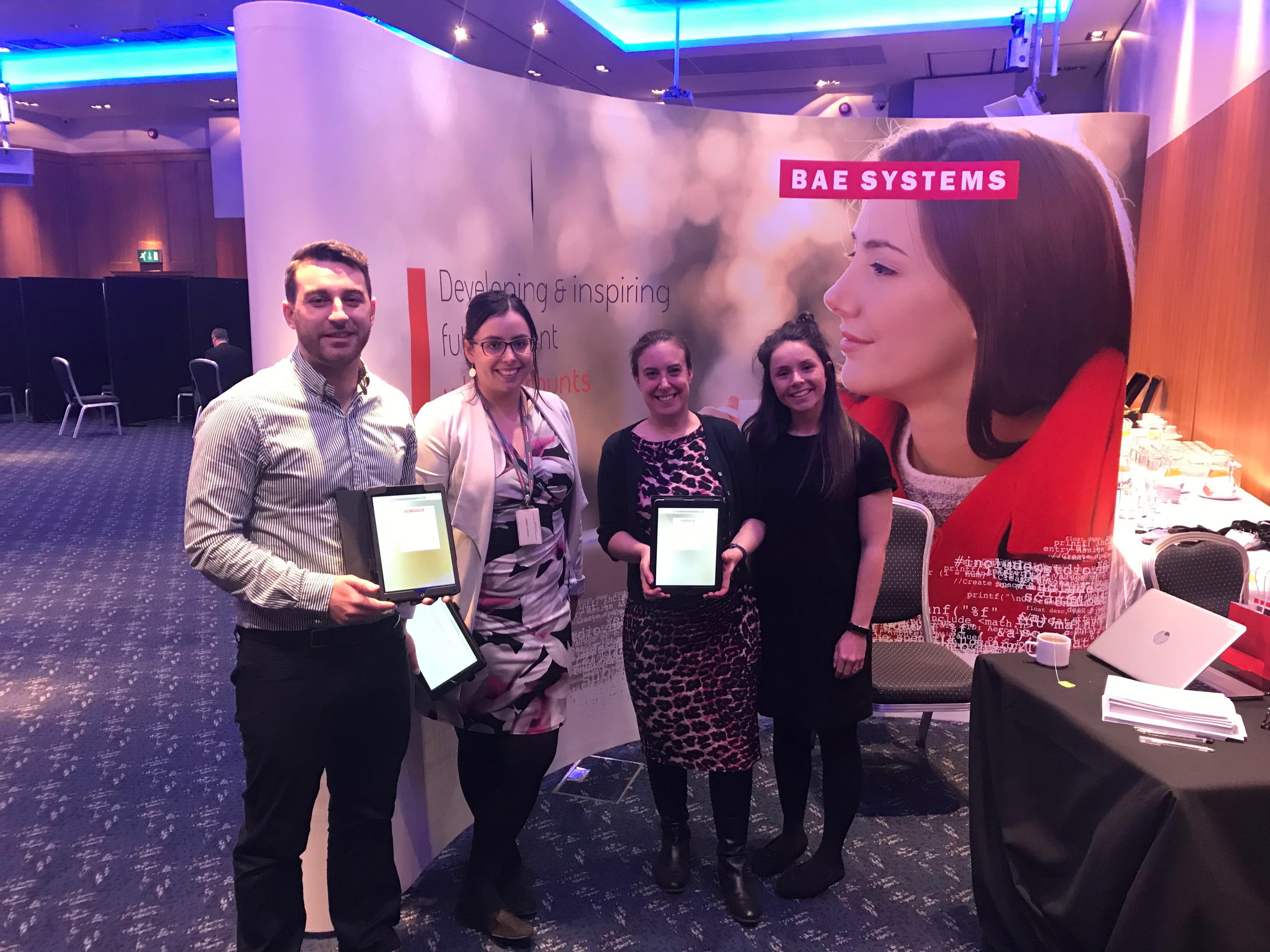 Pictured above at the paperless assessment centre – Phin Naughton (TopScore); Becky Farmer (BAE Systems); Charlotte Betts (BAE Systems); Grace Hunter (BAE Systems) 
Considering a digital platform to run a Virtual Assessment Centre? click here!
TopScore supported BAE Systems AI to deliver paperless assessment centres where 100 candidates were assessed each day – our largest scale support to date!
BAE Systems are a British multinational defence, security, and aerospace company. It is the largest defence contractor in Europe and among the world's largest defence companies. They recruit graduate and apprentices on a yearly basis to join their Future Talent development programme.
The assessment centres were held in a hotel suitable to hold the shear amount of people required for this large-scale event.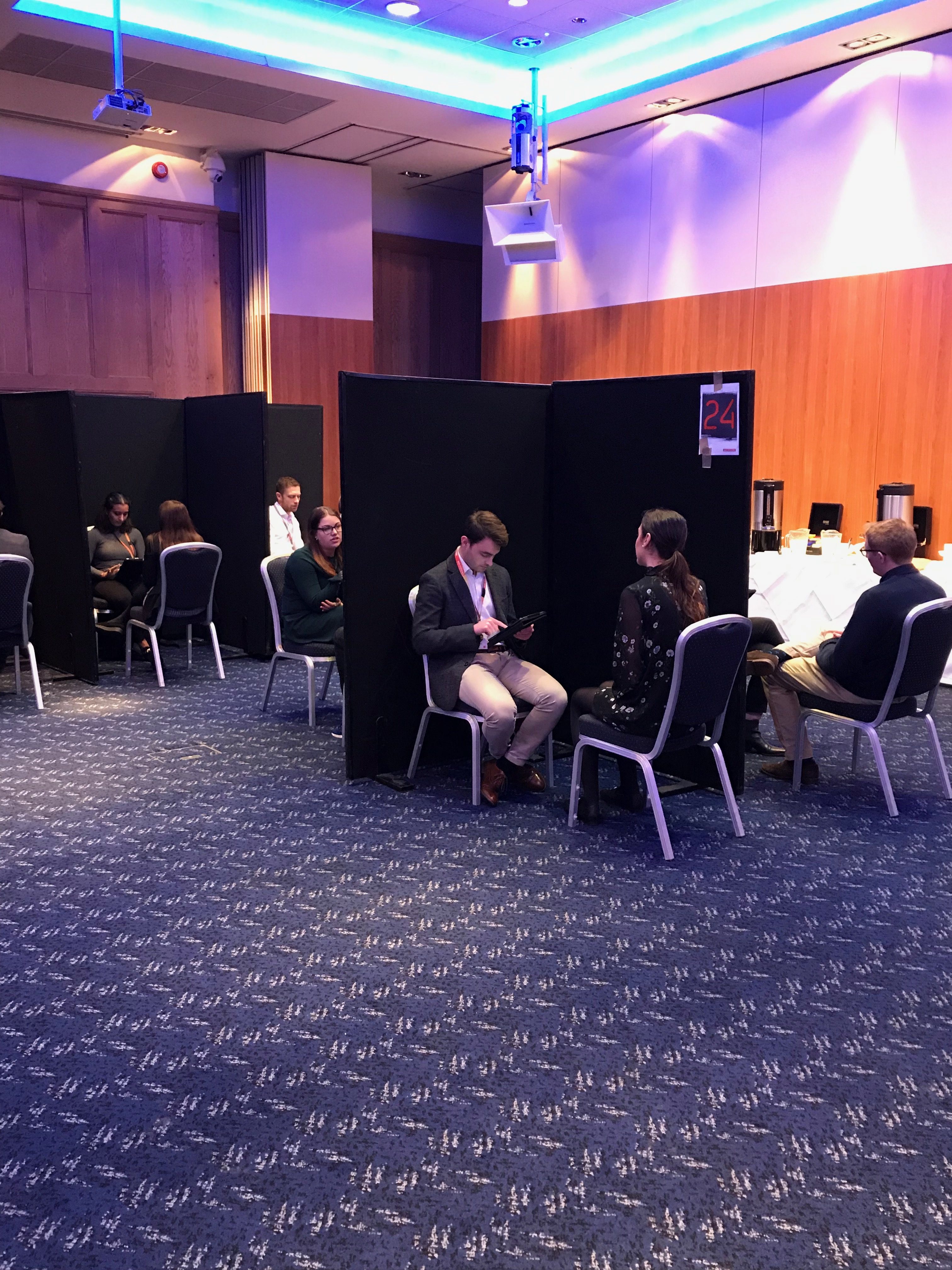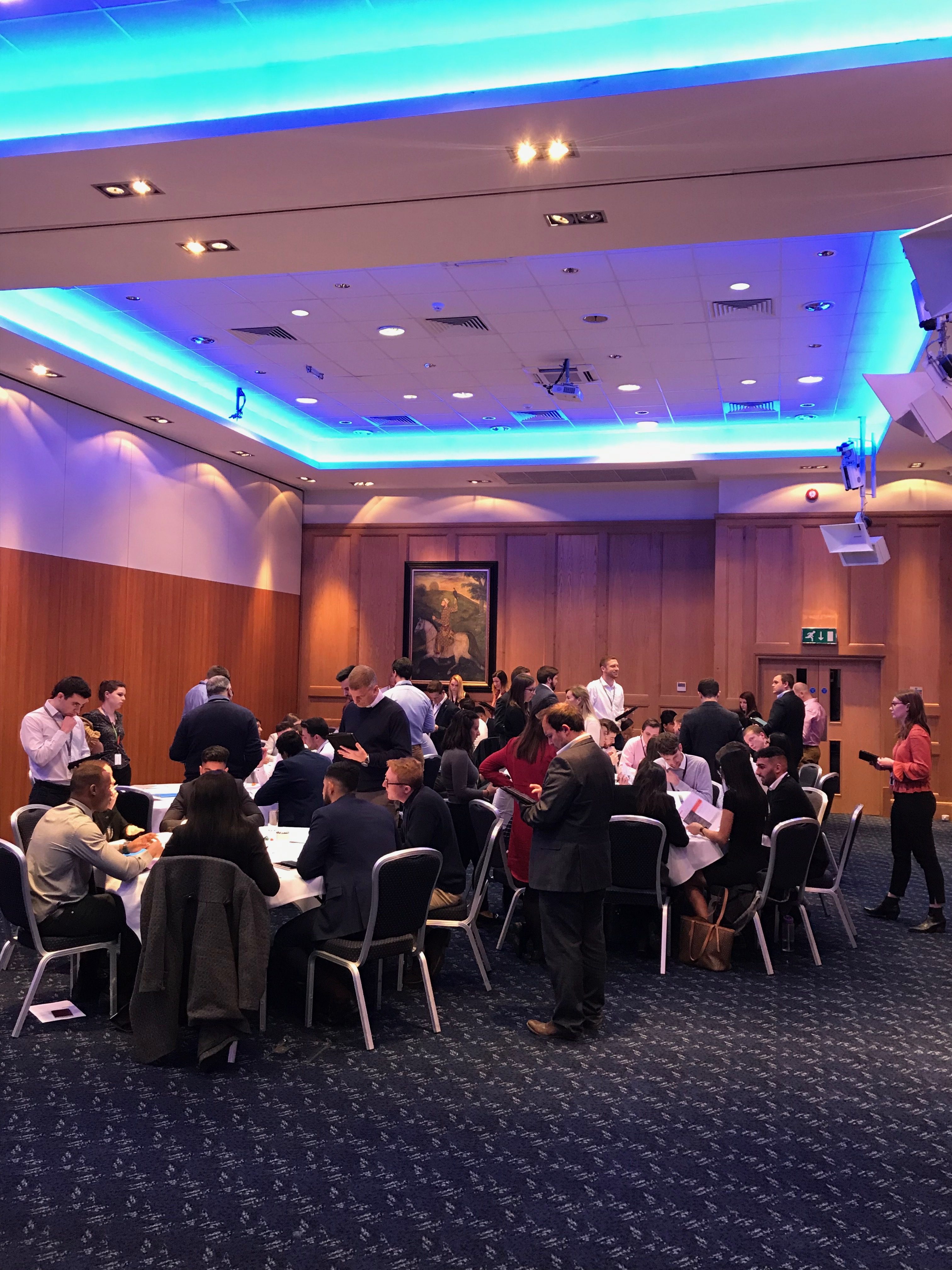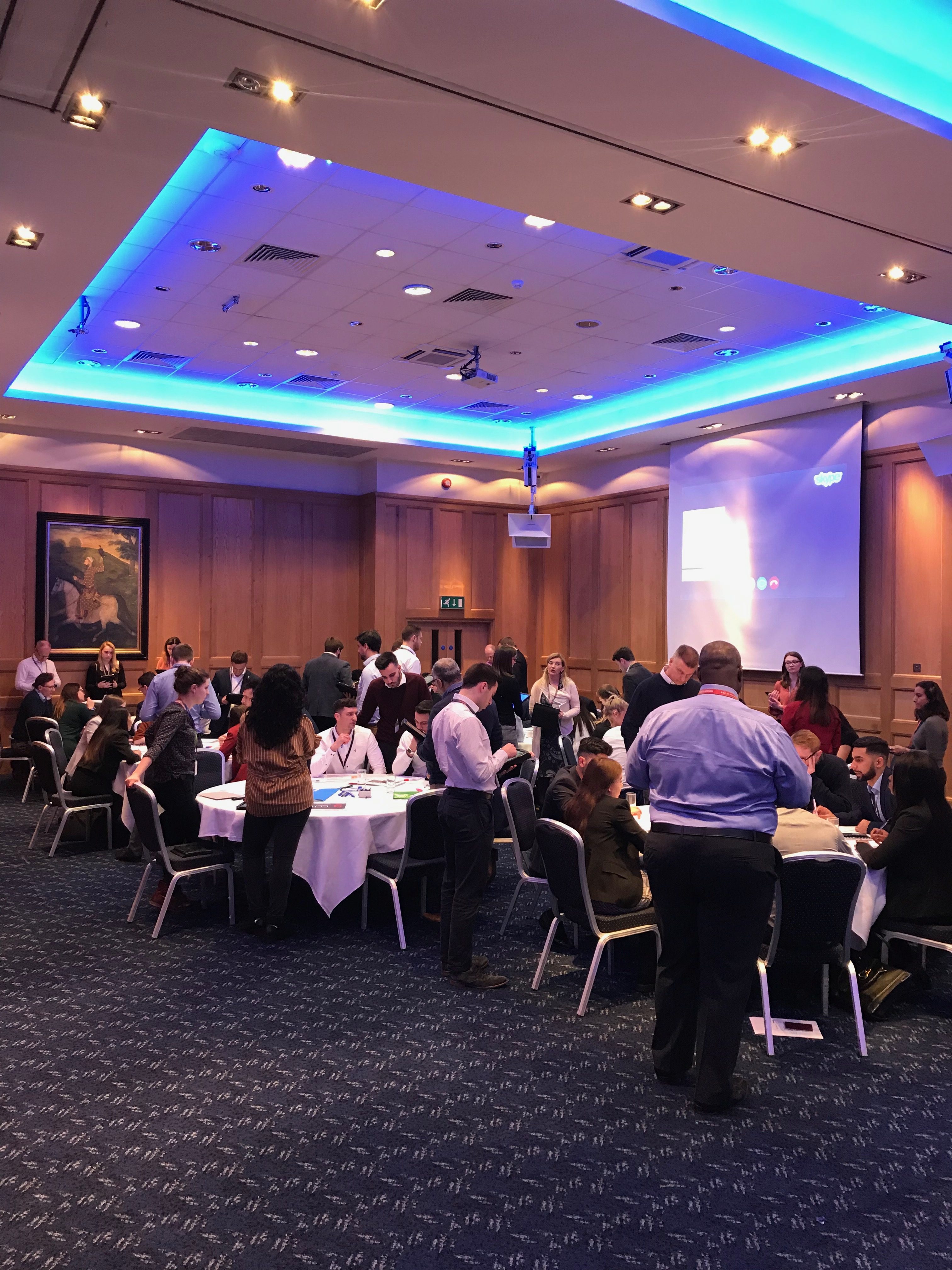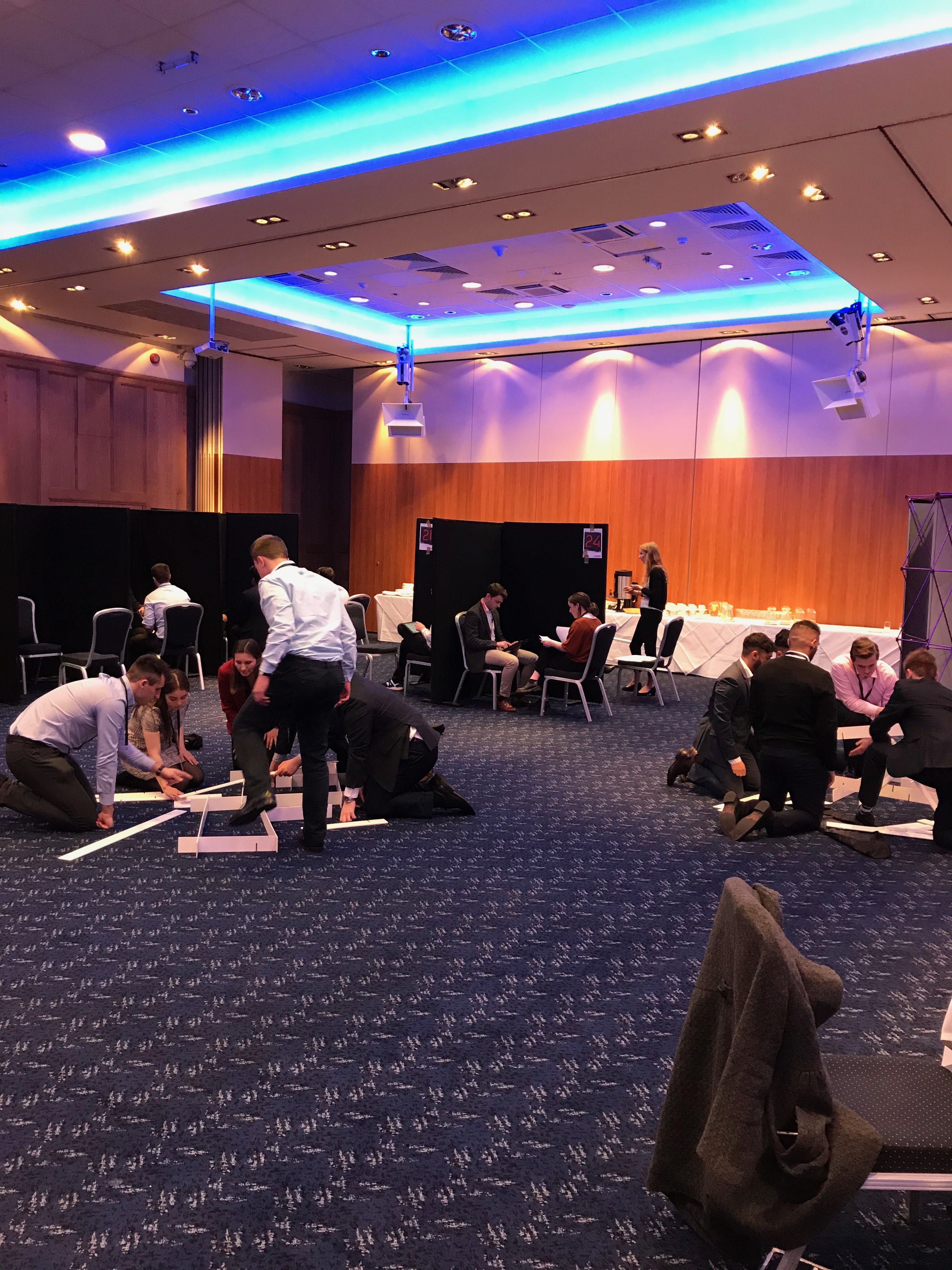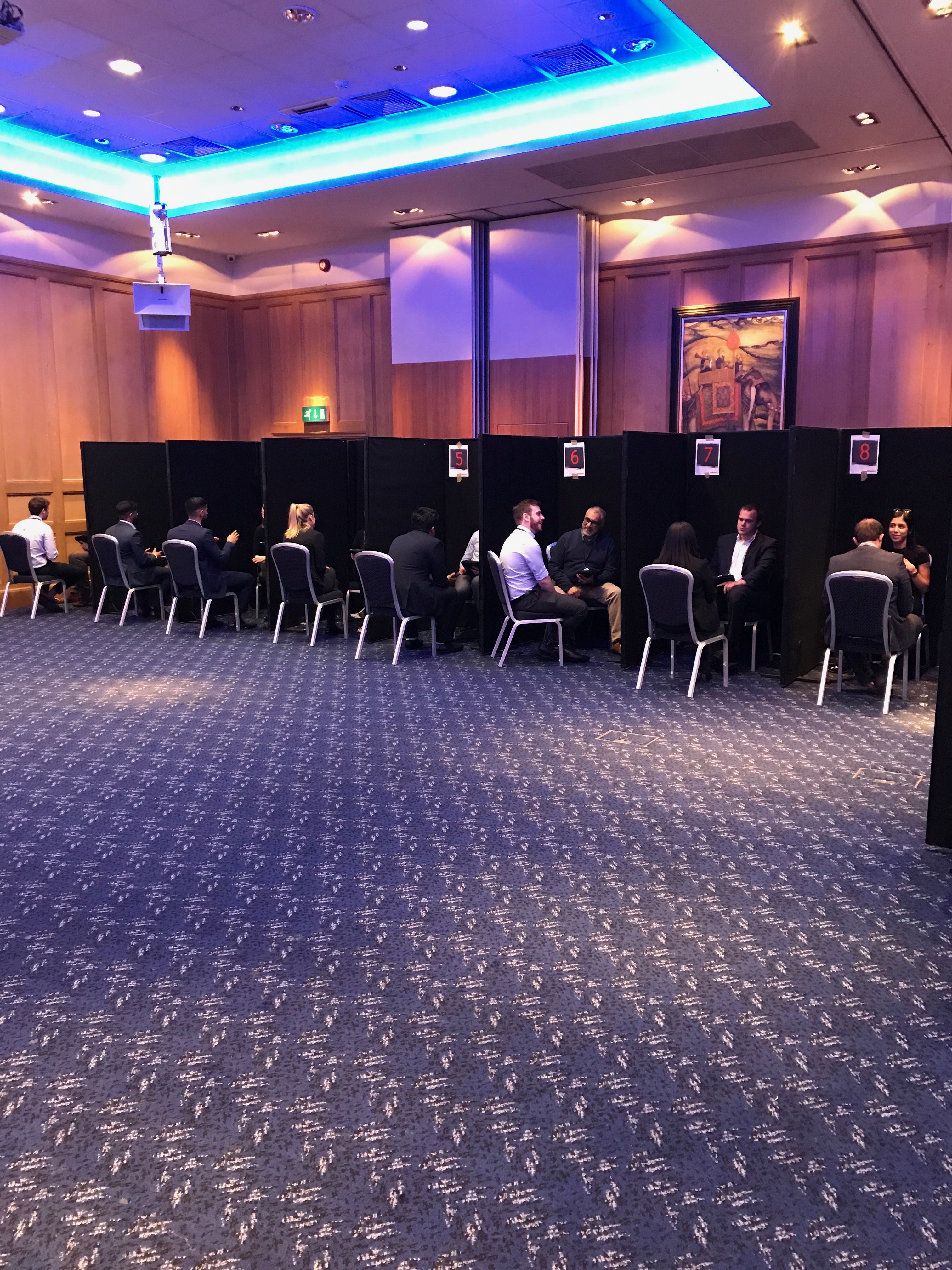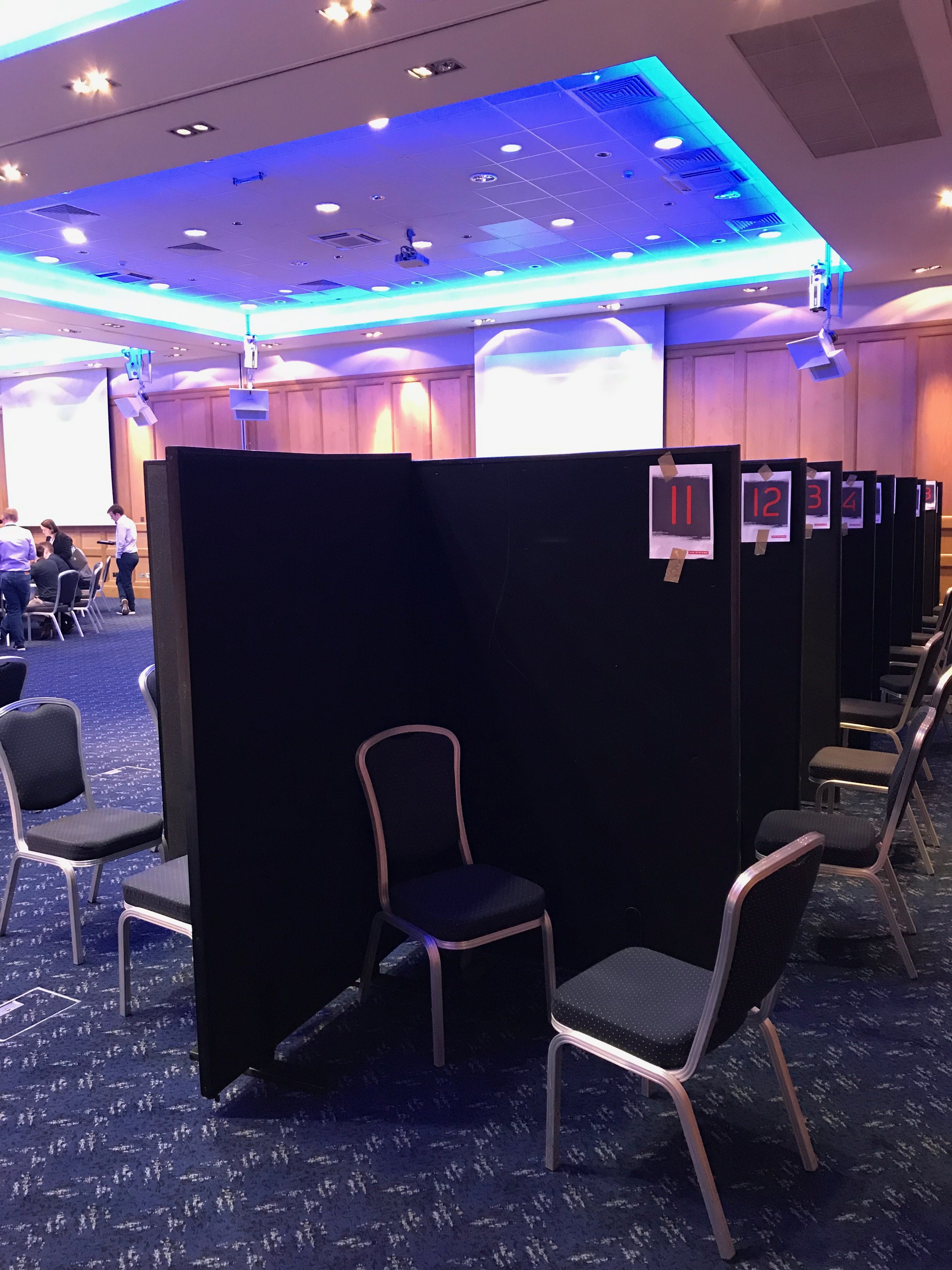 The Facilitation Team
The assessment centre facilitation team found the digital assessment session so much easier to run due to the paperless process. Some of the problems they faced in the past with a traditional paper-based assessment centre were as follows:
Lots of administrative work including the printing, collating, disseminating and processing of paper associated with each exercise.
Assessment centres not running late due to the large-scale nature – and so much paperwork.
Delays in processing the relevant paperwork after the assessment centres.
Needing to transport paperwork to the hired venue for the assessment centres.
BAE were very keen to provide verbal feedback to candidates and were facing challenges with interpreting assessor written notes on paper forms.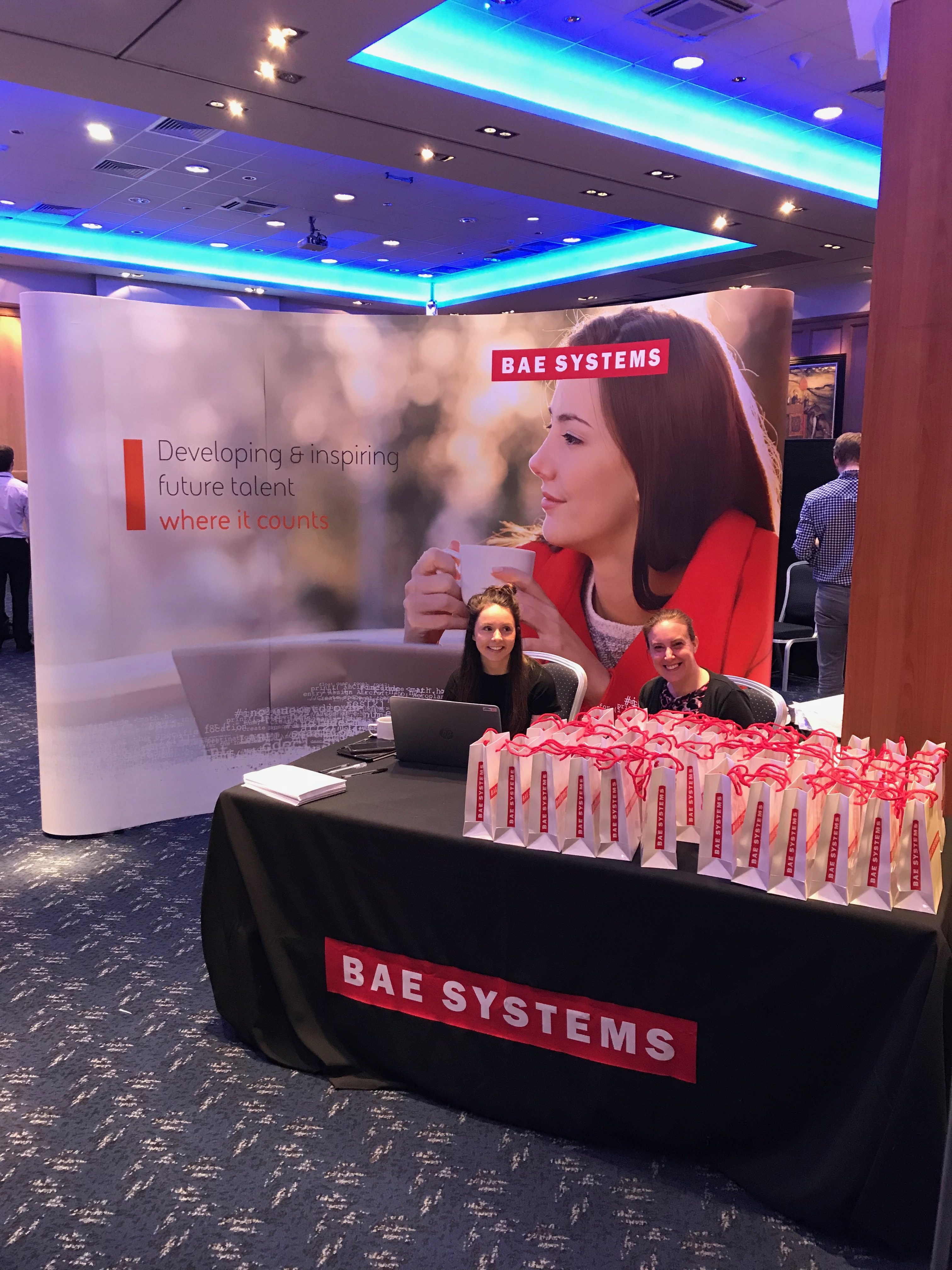 Results of the paperless approach:
BAE Systems did not have to worry about the administrative side of paperwork before, during or after the assessment centres.
All relevant assessment documents/materials were stored on the platform for all parties to access.
Assessors were able to submit their scores, notes and feedback digitally, at the click of a button.
Assessment centre facilitators/coordinators (Administrators) were able to access assessor output digitally, at the click of a button.
More efficient and accurate wash-ups as the data was readily available and all assessor notes, feedback and candidate photos could be accessed at the click of a button. Details of TopScore features can be found here.
Very positive assessor experience of using the digital platform – more enjoyable and efficient than traditional pen and paper.
Highly meaningful feedback could be provided immediately to candidates by the Future Talent team.
No need to physically store candidate paperwork or photocopy to create digital copies.
Greater stakeholder engagement (e.g. assessors, programme sponsors, candidates).
GDPR compliance and enhanced data security.
Enhanced environmental friendliness.
The client was happy enough to unexpectedly take to social media to highlight their experience of using TopScore to go paperless with their assessment centres.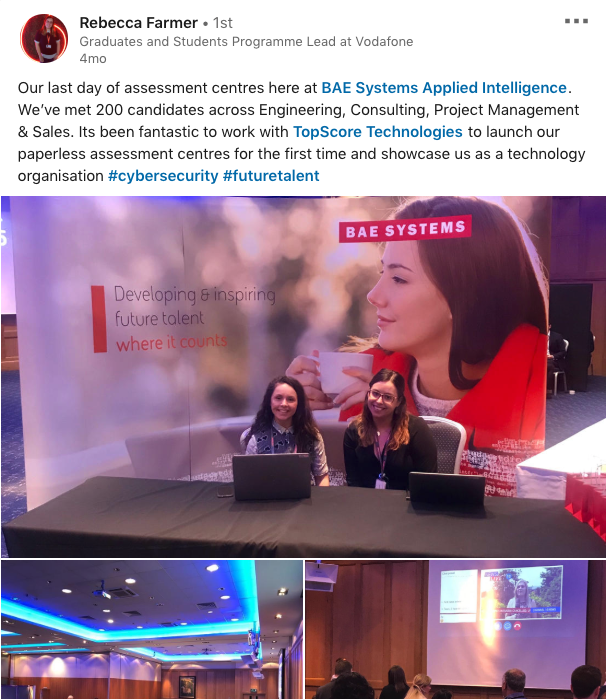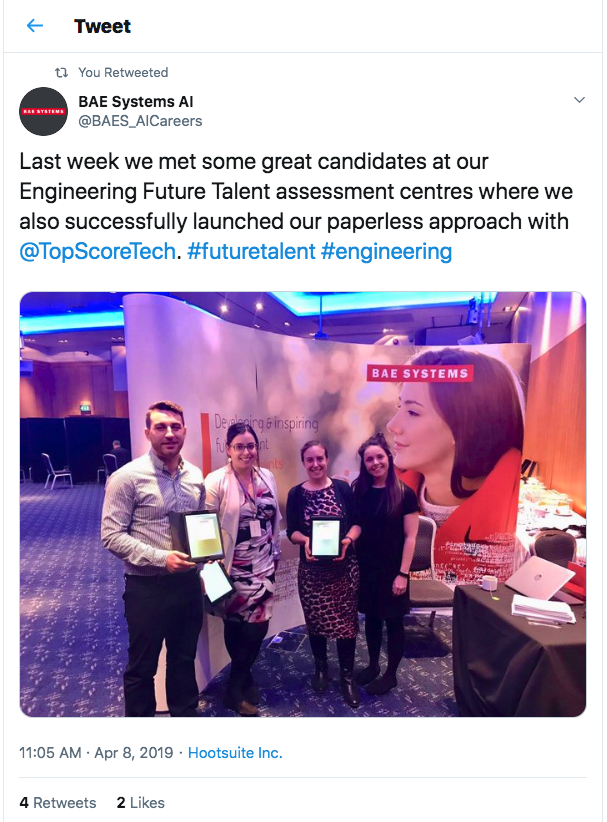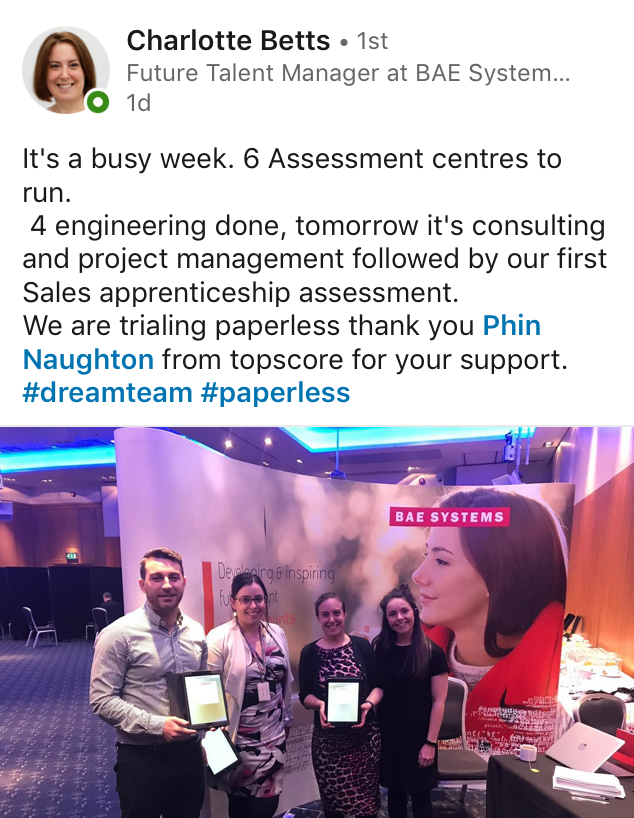 Thank you to BAE Systems Applied Intelligence for using us to support with your with paperless approach to digital assessment centres. We look forward to the next recruitment cycle and supporting again!
Considering a digital platform to run a Virtual Assessment Centre? click here!